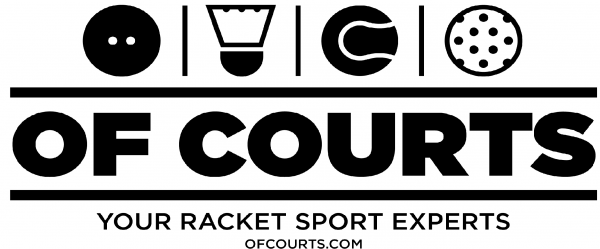 We've been proudly serving London's racket sports communities for over 25 years.
In this third chapter of the store it is owned and run by Derek Moore and Peter Urkedal. Derek is a longtime tennis player turned squash player who coaches the Western Mustangs varsity squash team; the only Canadian team competing in the NCAA and current 35 consecutive year OUA champions. In addition to this Derek is also the Head Squash pro at Goodlife, King and Wellington. Peter Urkedal is an avid squash and badminton player and is also the founder and co-owner of Xamsa Squash. At the store you will also find Diego Franco, also an avid racket sports enthusiast.
We hope you enjoy our products as much as we enjoy offering them to you. Our team is comprised of racket fanatics who have a long history of playing their chosen sports at a high level. As such, their insights into the game, gear and product performance is unmatched in this city. If you have any questions or comments, please don't hesitate to contact us.
Sincerely,
Derek, Peter, Diego, Jeremiah & Braeden
Employee Profiles


Derek
Peter
Diego
Jeremiah
Braeden